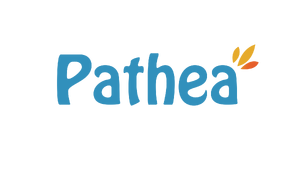 Pathea Games, commonly referred to as just Pathea, is an indie game studio based in Chongqing, China. Pathea Games had previously released their first Kickstarter game, Planet Explorers, on Steam. Pathea Games is currently still developing My Time at Portia, published under Team17.
Pathea's official My Time at Portia blog is located at http://portia.pathea.net/.
By interacting in-game with the Phone Booth in Peach Plaza, the player can learn that Pathea Games's email is admin@Pathea.net. The player can send the developers suggestions and feedback at this email address. For other issues and bugs, players can send emails to qa@pathea.net.
Social Media
Edit
Pathea Games and Team 17 are both active on social media, and there are several places dedicated specifically to My Time at Portia throughout the web. Both Pathea and Team 17 representatives can be found answering questions and concerns on the My Time at Portia Steam forum.
Pathea:
My Time at Portia:
My Time at PortiaEdit
Main article: My Time at Portia
A free demo of the alpha version of the game is available on Steam with about six to eight hours' worth of gameplay for players to assess whether they will like the full game.
Between September 11, 2017 to October 11, 2017, players could back Pathea's KickStarter campaign on the main website. The goal was to reach $100,000 USD before the campaign ended. The KickStarter campaign was created in order to hire more programmers and artists. Most of the profit made from the campaign went towards employee salaries; all else paid the expenses for setting up the KickStarter.[1] After the successful funding of the Kickstarter, backers that pledged enough were granted rewards, such as Steam keys for the game as well as exclusive in-game items.
References
Edit
↑ KickStarter campaign. 11 September 2017.