"
Excreted from trees, some say it's the tree's teardrop.
"
Obtaining
Edit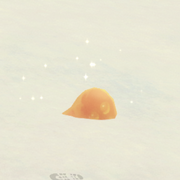 Resin can be gathered by chopping down medium or big trees with a
Bronze Axe
or higher.
After the player unlocks Amber Island, resin can be gathered in the resin nodes on the ground.
Resin can also be obtained through crafting with the Blender.
Blender
Item
Time
Materials

Resin
30 min

5 Tree Sap
Data taken from game assets, game version 1.0. Listed values are without The Giver skill, which gives an extra 1-2 points.
Gifting

Like
+3

Dislike
-2
Hate
-5
All other characters will default to Neutral (+1).